How to Make Photo Montage for Teachers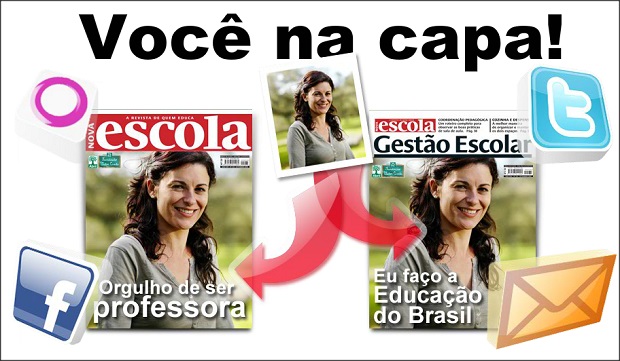 Even not being as valued as they should be, teachers are extremely important professionals for any society. Being a teacher is a very honorable profession. On Teachers' Day, the least your students and society could do is to honor them with as much respect and prestige as possible.
On this very special day, Revista Escolha made available a very interesting application for all educators, as well as for students who want to honor their teacher, which allows you to create a montage with the professional's photo on the cover of a Nova Escola or New School Management School.
Creating your custom cover
To create your custom cover in honor of your teacher, when accessing the app, click on the button Forward, available in the lower right corner of the screen.
Video lessons
After downloading your chosen frame, open the editor page, then follow the video lesson instructions below to learn how to add your photo to the special Teacher's Day frame.

When directed to a new page, fill in your data according to the requested fields, agree with the terms and conditions, checking the box "I accept and agree with the Authorization Term" after reading it and click on Forward.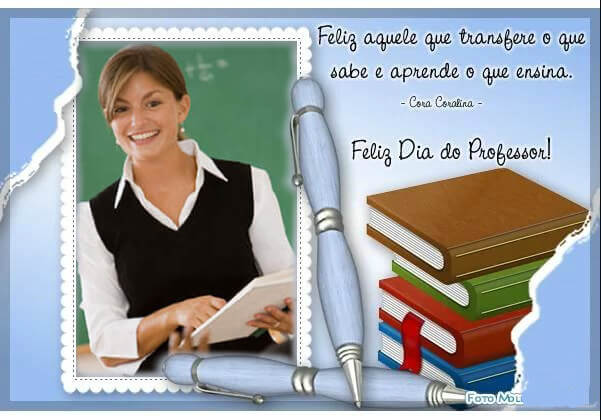 The next step is to select a photo of yourself or your teacher to apply to the montage. To do so, you can load the image directly from your computer by clicking on the button Arquivo, or take a picture straight of your webcan clicking the button WebCan
When uploading your image, you can adjust your image as you wish using the adjustment tools just below the image. You can resize the image by clicking the buttons "+" and "-", rotate photos, adjust brightness and sharpness. You can also choose another photo by clicking the corresponding button.
Choose your cover and phrase
Next to your montage preview, you'll be able to choose the cover and phrase you want to assign to the photo. Check out the options in the image below: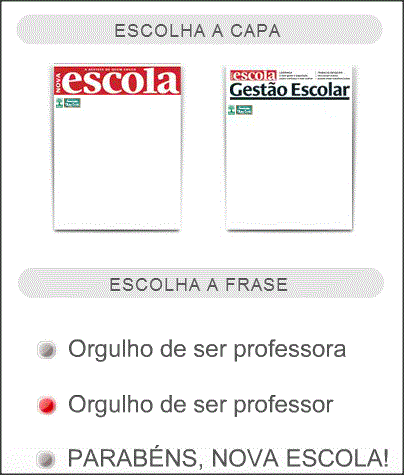 After completing your assembly, you can save to your computer, share on social networks, send by email or copy the embed code and paste it into your webpage or blog.
Conclusion
In this article, you learned how to use Nova Escola's free application, where you can make a magazine cover montage with your teacher's photo and thus honor him on Teacher's Day or any day you wish.
https://www.montagemcomfotos.com.br/wp-content/uploads/2013/05/montagem-fotos-professor.jpg
361
620
Fernando Alves
https://www.montagemcomfotos.com.br/wp-content/uploads/2015/07/logotipo.png
Fernando Alves
2021-10-14 15:17:11
2021-10-14 15:20:46
How to Make Photo Montage for Teachers