How to make WANTED poster online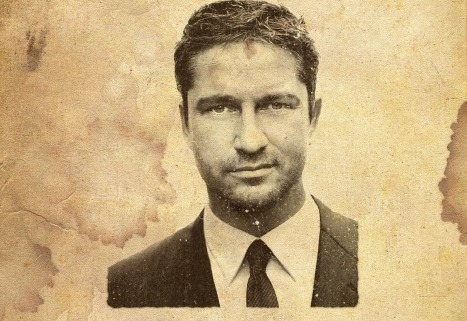 have fun doing funny photo montages using online editors has become very frequent among Internet users, especially users of social networks such as Facebook, Google plus and Twitter. In recent years, image editor programs have lost audiences to online services, because such services offer a very intuitive interface with very simple and objective assembly creation processes. Nowadays, any uninitiated in image processing can make fantastic photo montages through these services. Through them it is possible to add frames, balloons, engravings, objects in photos, as well as add effects to the photos.
Many of these sites offer viable alternatives for creating specific assemblies. In this tutorial, for example, we'll learn how to make a WANTED poster with photos of people. Best of all, you don't need to install or pay anything for it, you can complete your poster in less than two minutes, check out the tutorial below:
Creating WANTED poster
Law enforcement in the Old West used posters to convey information about wanted criminals, often including a photo of the individual and the promise of a monetary reward.
The site we will be using to create your montage is PhotoFunia. We've already covered several montage options available in PhotoFunia, as well as creating video lessons on effects that you can apply to your photos. In this tutorial, we'll explore the site's Lab options menu: in this menu you can find several photo montage templates to create with your own photos, including the "Wanted" poster.
To get started, click here, select the model Wanted  clicking on it.
After loading the poster page, click the "Choose File" > "Browser…" button and select your desired photo, – you can make this montage with a friend's photo in order to make a little fun. Then fill in the fields corresponding to the selected model, in this case: WANTED, name, reward, description, etc., according to the fields.
When finished, click "GO" and wait for the site to process your assembly, when redirected to the completion page, you can save your assembly by clicking "Save", follow the site instructions to save to your computer.
Conclusion
In this article, you learned how to make a WANTED poster out of your own photos without using image editing programs. The online service used was, once again, PhotoFunia. This shows the great potential of this site, you can be using it to create assemblies with other available templates.
https://www.montagemcomfotos.com.br/wp-content/uploads/2013/04/cartaz-procurado-online.jpg
700
467
Fernando Alves
https://www.montagemcomfotos.com.br/wp-content/uploads/2015/07/logotipo.png
Fernando Alves
2021-10-15 15:28:18
2021-10-15 15:28:18
How to make WANTED poster online